When it comes to swimming, whether you're a seasoned pro or just starting out, having the right swimwear can make a world of difference in your performance. Nova Swimwear understands this, which is why they've designed the perfect solution for men who take their training and racing seriously. The Nova Swimwear Jammers for men, with their African-inspired design, are more than just swimwear; they're an essential part of the pro-surfer's kit. In this post, we'll take a closer look at what makes these Jammers. st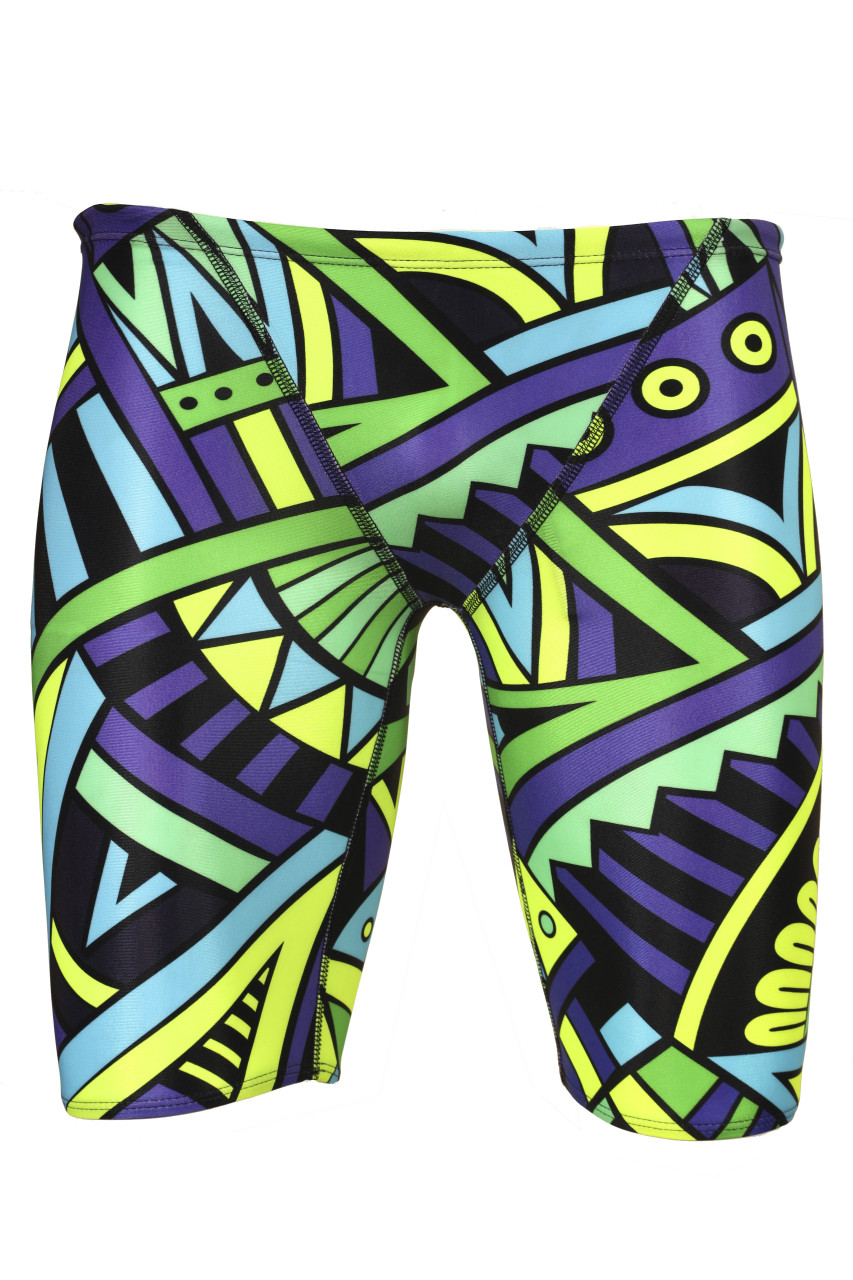 Performance-Oriented Design: Nova Swimwear's African Men's Jammers are designed with one thing in mind: performance. Whether you're hitting the waves for racing or training, these Jammers are the ideal choice. Their knee-length design provides excellent coverage without sacrificing freedom of movement, allowing you to glide through the water with ease. Plus, they're incredibly comfortable, ensuring you can wear them for hours without discomfort.
Versatile for All Ages: One of the standout features of Nova Swimwear's Jammers is their versatility. These swimwear options are suitable for swimmers of all ages, from older boys to adult men. So, whether you're a competitive young athlete or a mature swim enthusiast, you'll find the perfect fit.
Eye-Catching Patterns: Nova Swimwear takes swimwear design to the next level with their eye-catching dye sublimated patterns. The African-inspired design is not only visually appealing but also adds a touch of uniqueness to your swim attire. These patterns are not just for aesthetics; they are designed with functionality in mind, making them the perfect choice for training and racing.
Chlorine Resistant Excellence: Nova Swimwear prides itself on using the world's best chlorine-resistant polyester fabric for their swimwear. This means your Jammers will withstand the harsh effects of chlorine, ensuring they last longer than traditional swimwear. The Color Retention Technology means your Jammers will keep their vibrant look, even after numerous swims. Plus, the fabric's stretch and retention qualities are second to none, allowing for an exceptional fit every time you put them on.
Built to Last: Nova Swimwear's Jammers are not just durable; they're practically indestructible. Constructed with rip-stop fabric, these Jammers can handle whatever the water throws at them. They're super hard-wearing, making them an investment that will pay off in the long run. To ensure they stay in top condition, simply wash them in fresh water with a suitable detergent after each swim.
Nova Swimwear's African Men's Jammers are more than just swimwear; they're a testament to dedication and excellence in performance swimwear design. Whether you're a competitive swimmer or just enjoy spending time in the water, these Jammers are the ideal choice for comfort, style, and durability. With Nova Swimwear, you're not just buying swimwear; you're investing in an exceptional swimming experience that will last for a very long time. So, don't hesitate – dive into performance with Nova Swimwear today!
The Caring Team at Nova.
Click on the link to view - Nova Swimwear's African Men's Jammers
https://www.novaswimwear.com/mens/mens-jammers-african-chlorine-resistant-swimsuit/