And the Brand Ambassador for the month is...
Our Brand Ambassador of the month, is Susie Purcell. A self-confessed Water lover, Susie is a Personal Trainer in Sydney that swims regularly for fitness. So what not a better person to trial our suits than her!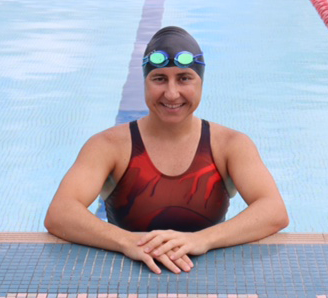 Ambassador Name: Susie Purcell
Where is your favourite place to train?
I train 4-5 days per week at the Des Renford Aquatic Centre (formerly Heffron Park Pool) in Sydney. I trained there all through my childhood and teenage years with the swim squad. When I went to Uni I then transferred to the UNSW pool. I moved back to the area 10 years ago and hence have returned to train there. Both the outdoor 50m and indoor 25m competition pool are terrific to train in. As I work during squad times, I currently write my own 3-4km programs for each session.
My training schedule
I aim to vary my training, which as a personal trainer is what I also recommend to my clients. My schedule currently looks something like this, although I do vary it as needed and swap gym and swim days around and aim for a rest day most weeks. Some days consist of a couple of sessions (usually cycling and weights combined) or one focus in the morning and one in the evening.:
X4-5 Swimming sessions of approx 3kms per session
X2-3 Indoor Cycle classes at the gym (I teach some of these)
X2 Strength/weights sessions at the gym
X1 Boxing personal training session with my PT mate Dan.
Favourite post swim meal
I am always starving after a swim hahah. I tend to make either a protein shake or slap some peanut butter on a couple of rice crackers – until I can prepare a proper meal. As I don't consume any animal products, I love a great stifry with tofu and quinoa as a main dinner meal.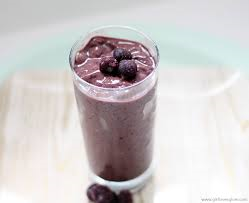 Try this perfect post swim pick me up…
1cup unsweetened almond milk
3/4 cup frozen blueberries
1 serving (30 grams) vegan protein powder
Blend all of the ingredients for about two minutes, until consistency is smooth.
Tip for choosing the right swimsuit
You don't want to be thinking about your swimsuit while you are swimming! When diving or pushing off the wall, a comfy, easy-fit cossie - like Dominator - will stop all that re-adjusting that happens with an inferior costume and aid - not hinder - your movement through the water.
Latest Review
"The Knee Length Dominator is a very comfortable piece! Even though I have two
other knee length Nova swimmers, the Dominator seems to be a more comfortable
fit and feels very smooth and flexible in the water. The legs are also a good fit and not so tight that they cut into my legs. The design is also awesome, with the eye catching reds and oranges….plus we all know red makes you go faster!