Music for Working Out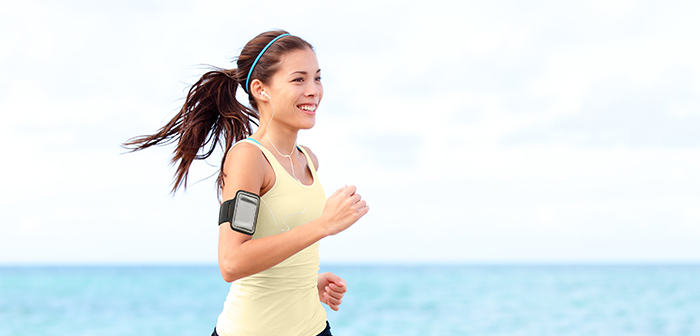 Music can be a great tool to help you exercise. It can get you pumped up for a workout or take your mind off the pain your legs might be in.
Research shows that music makes people less aware of their exertion, meaning they can enhance their performance by up to 15 per cent. It can also elevate your mood and pull you out of a slump.
To get the most out of your tunes, match your song to the intensity of your workout. Songs with 150 - 170 beats per minute are best for harder workouts. A 2010 study showed that cyclists worked harder when listening to faster music compared to slower beats. For low intensity workouts, songs with 115 - 120 beats per minute are better for lower intensity efforts.
Not sure how to figure out the BPM of your song? There are a few apps that can do the hard work for you.
If your playlist needs an update, take a look at our favourite workout songs of 2014:
Taylor Swift - Shake It Off
Calvin Harris - Outside
Iggy Azalea - Black Widow
Charli XCX - Boom Clap
Clean Bandit - Rather Be
Katy Perry - Birthday